Posts Tagged 'Young Lawyers'
Posted on April 13th, 2010 • Filed under Uncategorized • 1 Comment
Today, Above the Law features an amusing recap of an event for young lawyers held by the Chicago Bar Association entitled "The What Not to Wear Fashion Show," in which a panel including lawyers, law students and a judge discussed appropriate legal attire as models walked down a runway displaying sartorial errors supposedly common in the legal profession.
To summarize the panel's conclusions, male lawyers should wear a gray or blue suit that fits, and female lawyers should avoid ponytails, the color pink, hoop earrings, heels, tight-fitting clothing and otherwise dress pretty much just like a man, except they shouldn't wear pants, except when they should. They should also avoid wearing engagement rings because engagement rings provoke jealousy among other women, and should avoid wearing anything even remotely provocative–for instance, any item of clothing that displays an inch of skin anywhere–because it's the responsibility of all young female lawyers to avoid "tempting" their invariably married and male bosses.
Appropriate attire for legal professionals (male).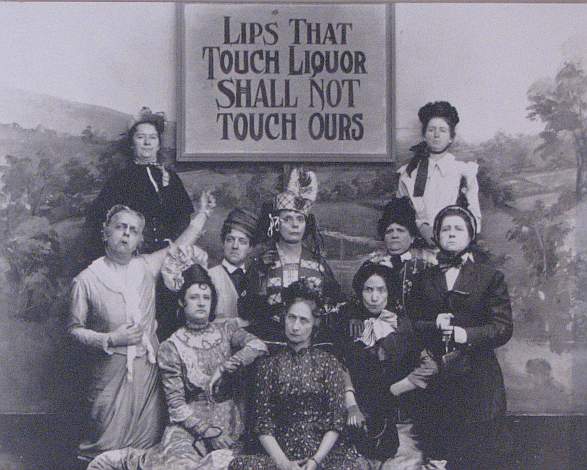 Appropriate attire for legal professionals (female).
I think we can all acknowledge that a double standard is applied to male and female lawyers with regard to professional attire. That said, choosing work clothes isn't that much fun for lawyers in general. While it seems like the rest of America has transitioned to t-shirts and flip-flops, we are still stuck in suits and ties.
Still, it's worth considering why we wear professional attire. First, it reassures clients. Clients come to lawyers with problems that they themselves don't know how to solve. They are looking for reassurance that their problem is in the hands of a capable professional. A relaxed dress code is intended to advertise a creative and fun workplace. However, clients with serious legal problems aren't primarily concerned with how freewheeling your office is. A suit and tie on a lawyer says "I'm prepared to go to court or meet with opposing counsel on a moment's notice," just as cargo pants and hiking boots on an outdoorsy dude says, "hey, I could totally start rappelling down a rock face at any moment." When clients see that you're ready for action, they can relax a little.
Second, "business casual" sounds great on paper, but in fact it's a nebulous standard which usually requires you to buy a bunch of new clothing. Business casual is fine when everyone agrees about what it means, which is never the case. Sometimes jeans are OK, sometimes they're not. Sometimes you are only allowed to wear "dressy jeans," whatever that means. You have to figure out what kind of shoes to wear with "dressy jeans," which usually leads to wearing loafers, even if you hate them.
Additionally, it seems like most men's casual pants available these days are somehow pre-faded, pre-scuffed or otherwise intentionally damaged so that they will look worse and worse over the course of about a year and need to be replaced. Wearing pants that were intentionally nicked with a razor by some factory worker in Guam makes little sense in general and even less in the workplace.
And again, even in a business casual office, women are often subjected to a double standard under which more casual clothing may be criticized as overly revealing. The same issues regarding skirt length, showing of skin, and formality of footwear arise as with business attire, but fewer clear guidelines apply.
Hate suits? Love loafers? Boss doesn't dig your pre-shredded jeans? Feel free to leave us a comment.
Posted on April 2nd, 2010 • Filed under Uncategorized • 2 Comments
They call them the Lost Generation – the classes of 2008 and 2009, who entered law school expecting Bush-era big bucks and graduated into the worst legal hiring market in decades. In 2010, there are too many recent law school graduates and too few entry-level legal jobs. How should firms best make use of all of these desperate would-be associates? Kaye Scholer is struggling with this question in a very public fashion.
Above the Law reported last fall that Kaye Scholer had split its class of 2009 associates into two groups. The first received the expected work and six-figure first-year salary. The second was asked to work solely on the firm's pro bono matters for a significantly reduced salary. Now the New York Times reports that some of the "pro bono" attorneys have been given an hourly salary bump and reassigned to document review projects. In other words, at present, they are now somewhat more than merely make-work attorneys, but somewhat less than "real associates."
The issue at hand: what work should big firms assign to entry-level associates and what should they be paid? Under pressure from clients, firms are looking for ways to reduce entry-level salaries, including separating out so-called "partner-track" associates before they even start work, an idea which strikes me as fundamentally misguided. If big firm partners could reliably identify partner-track candidates without seeing a single line of work from them, wouldn't they have capitalized on that ability already? Doesn't the profession already place too high an emphasis on pedigree rather than impressing one's superiors with actual work product?
My observation: young attorneys would provide more value to firms if provided with substantial practical training, the earlier the better… and they're not getting it from many firms and and many law schools. In the past decade, many big firms and many law schools have been skimping on actually training young attorneys. Training is time-consuming, and time is money. The firms increasingly needed the associates to focus on document review work, which is lucrative and not skills-intensive. Substantive training was thus reserved only for those who somehow clawed their way out of the document review room. Many schools focused narrowly on spending top dollar to hire high-profile professors of the sort who prefer to make names for themselves through scholarship and seminars rather than teaching less prestigious lawyering skills classes or overseeing clinics. It's time for things to change on both fronts.