Archive for April, 2010
Posted on April 29th, 2010 • Filed under Uncategorized • 2 Comments
The humble milkcrate has a special place in the urban landscape. Nailed to a telephone pole, the milkcrate becomes a basketball hoop. Filled with vinyl records, the milkcrate becomes an essential component of a DJ rig.
Sturdy, useful, and poorly kept track of, milkcrates were routinely stolen from shopping center sidewalks before supermarkets wised up and stopped storing them outside.
Now Aaron LaCanfora, AKA DJ Aaron LaCrate, owner of a clothing company named Milkcrate Athletics (pictured), is accusing Nike of stealing his Milkcrate trademark.
LaCrate, an enterprising sort who has DJed for Lily Allen and peddles his own brand of Baltimore club music under the name B-More Gutter Music, has been operating an urban clothing line called Milkcrate Athletics since the 1990s, advertising the line with a logo of a milkcrate full of records.
Since 2007 or so, Nike has been manufacturing a line of shoes endorsed by superstar LeBron James featuring images of milkcrates and milkcrate-inspired details and soles (see Milkcrate Digest for images). Some of the shoes bear the legend "Milk Crate Technology." Nike has also manufactured "Crate"-branded clothing, like these LeBron Crate Men's Basketball Shorts. According to Nike, the milkcrate-related branding was inspired by James's formative years playing basketball on a milkcrate hoop.
LaCrate's trademark suit against Nike, filed today in the U.S. District Court for the Southern District of New York and made available on The Trademark Blog, asserts claims of trademark infringement and Lanham Act false designation of origin against Nike, arguing that Nike's LeBron Milkcrate shoes and apparel are confusingly similar to Milkcrate Athletics shoes and apparel (in addition to his clothing line, LaCrate released a limited-edition Milkcrate shoe with Vans in 2006).
Does LaCrate have a LaCase? His federal trademark registration seems solid (he registered "Milkcrate" in connection with "clothing" in 2001 and in connection with "basketball sneakers" in 2009). However, as always, the fundamental question in trademark infringement analysis is whether there is a likelihood of confusion. Applying the factors set out in Polaroid Corp. v. Polarad Electronics Corp., 287 F.2d 492, 495 (2d Cir. 1961) (factors include the strength of the plaintiff's mark, the degree of similarity between the parties' respective marks, and the existence of actual confusion), I think Nike has the advantage. The marks are similar and used on somewhat similar products, but the marks themselves just don't look that much like each other. Nike's products don't use a drawing of a milkcrate, as LaCrate's do; they use photographs of milkcrates or stylized criss-cross patterns, which suggests Nike is not using the milkcrate as a mark, but rather as a design element. When it does employ some variant of the word "milkcrate" as a mark, Nike generally uses the words "Milk Crate" or "Crate" rather than "Milkcrate," suggesting the company has consciously attempted to avoid confusion with the Milkcrate trademark. If LaCrate's suit makes it past summary judgment, LaCrate and Milkcrate will need to present the court with strong evidence of actual consumer confusion, usually obtained through consumer surveys, to persuade the court that an infringement has taken place.
If "Milkcrate" was a famous mark, LaCrate would have an easier time with a "dilution-by-blurring" claim under the Trademark Dilution Revision Act ("TDRA") (see this post regarding Starbucks Corp. v. Wolfe's Borough Coffee Inc., a recent Second Circuit case, for an example of TDRA analysis). I don't think, though, that there is much of an argument to be made that Milkcrate is presently a famous mark.
In an interesting footnote for electronic music fans, LaCrate's attorney in this matter, Gary Adelman, was one of the founders of the label Liquid Sky.
Posted on April 28th, 2010 • Filed under Uncategorized • 2 Comments
Scholars and advocates met today at Duke Law School to discuss the future of "Law.gov," a proposed system that would provide open access to all primary legal materials in the US (statutes, codes, judicial opinions and more) through a centralized registry and repository.
The workshop, hosted by Duke Law's Center for the Study for the Public Domain, discussed the many legal and practical issues raised by the possibility of increased public access to legal materials, such as potential savings to the federal government, intellectual property issues in the creation of the repository, looming privacy concerns regarding data in the repository, and the challenge of maintaining accuracy and authenticity across the provided materials.
Duke Law is providing a streaming webcast of the conference and invites you to tune in. You can also follow posts about the conference on Twitter by searching for the hashtag #lawgov.
10 AM – James Boyle, William Neal Reynolds Professor of Law, Duke University School of Law – Prof. Boyle opens the conference by opining that the law is the original open source effort, and that openness is a fundamental tenet of the legal system. (Info courtesy @carlmalamud)
10:30 AM – Richard Danner, Senior Associate Dean for Information Services, Duke University School of Law - Dean Danner provides a history of efforts to provide digital access to scholarly and legal materials (PACER, the Cornell Legal Information Institute, etc.) He notes that we must prepare for a future where libraries will no longer host physical repositories of authoritative legal sources. He notes that the primary issues for librarians in assembling a digital repository of legal materials include authentication, preservation, and authenticity. As he puts it, "Where did Google Scholar get those cases, anyway?"
11 AM – David Levi, Dean and Professor of Law, Duke University School of Law – Dean Levi, former Chief U.S. District Judge for the Eastern District of California, discussed judicial concerns about public accessibility of judicial records. He explained that in the past, judges had specified that many opinions remain unpublished due to various concerns including deficiencies in the trial record or briefing, and have been unhappy to see such opinions available in Westlaw or other services — a concern which may intensify if public access widens. Dean Levi reviewed a wide range of materials often found in court filings to which interested parties might wish to restrict access due to the presence of sensitive information: amnesty claims, other immigration documents, trade secrets, plea bargains. Any open access system will have to take these concerns into account. He concluded by saying, "If the eyes of the world are on every case . . . it can distort outcomes."
11:30 AM – Carl Malamud, President and Founder, Public.Resource.Org – Malamud, the former Chief Technology Officer at the Center for American Progress, is the president and founder of Public.Resource.Org, an extensive collection of public domain legal materials. Malamud stated that justice, democracy and innovation are all furthered by open access to legal materials. He noted that there are many obstacles to open access at present: eight states continue to assert copyright interests in their own statutes, and a license to utilize the full text of the federal patent database, "the only [repository of this kind of information] mentioned by the Founding Fathers," costs $39,000 (see Malamud's letter to Vivek Kundra, Chief Information Officer of the U.S., for more background).
1:30 PM – Jennifer Jenkins, Director, Center for the Study of the Public Domain and Senior Lecturing Fellow, Duke University School of Law – Prof. Jenkins provided a comprehensive review of copyright issues with regard to state law. Federal legal materials are explicitly exempted from the Copyright Act, but state legal materials are not. Courts have repeatedly held that the law is not copyrightable, either because public need trumps copyright interests or because public legal materials (state laws, etc) do not contain the kind of interest with which copyright concerns itself — they are mostly compilations of facts and ideas and are not distinguished by creativity or individual expression. Nonetheless, certain states (Jenkins used Oregon as an example) have continued to insist that their state laws are protected by copyright.
2 PM – Erika Wayne, Deputy Director of the Law Library and Lecturer in Law, Stanford Law School – Wayne discussed the "National Inventory of Legal Materials" project and outlined the difficulties the project had encountered simply attempting to acquire the necessary source materials. For instance, of 540 municipalities/counties in California, 80% have outsourced the printing of their laws and codes to four publishers. Almost all of the information in question was available free online, but 40% of the sites where it is provided claim to be unofficial and provide disclaimers, and 50% have copyright assertions in the laws and codes. She noted that finding out how to acquire or license this data–sometimes merely trying to purchase a copy of a particular municipality's codes–is often complicated, time-consuming, and expensive.
2:30 PM – David Ferreiro, Archivist of the United States – Ferreiro outlined the U.S. Archives' efforts to move federal records, including the Federal Register and the Code of Federal Regulations, online and make them more accessible. He described new applications of this source material, such as FedThread.org, a Web tool to search and annotate the rules and proposed rules contained in the Federal Register.
3 PM – Andrew McLaughlin, Deputy Chief Technology Officer, Internet Policy, Executive Office of the President – McLaughlin described the executive office's efforts to move more data online for public consumption. He noted that one virtue of the traditional culture of federal government agencies is a high level of concern with data quality. He noted that the executive has been pushing agencies to publish data sooner, and that it would be useful to be able to signal the degree of confidence in the data, perhaps through metadata. He outlined potential future uses of government and/or public data, such as aggregation of home energy use data to figure out how to reduce energy consumption.
Posted on April 23rd, 2010 • Filed under Uncategorized • 7 Comments
Today we feature a guest post by Peter Richman, who is a Beasley Scholar studying Internet and media law at Temple University Beasley School of Law. He is currently spending a semester abroad in Tel Aviv.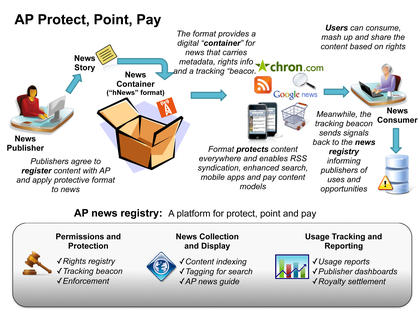 In the last ten years, the news industry has been turned on its head. The turmoil is everywhere – the Times cutting costs, dailies shutting down, blogs springing up. My favorite tally of the carnage/symbol of the times is the idiosyncratic Newspaper Death Watch, publishing vet Paul Gillin's online column recording the "decline of newspapers and rebirth of journalism." Gillin puts the news industry in a gray area between models, and that's where we've been for a few years – somewhere between decline and rebirth.
To make sense of the flux, we need look no further than the words of The Joker – "If you're good at something, never do it for free." But at the turn of the century, when news publishers first launched websites, they did do it for free – they gave away their content and kickstarted the new millennium's race to the bottom. The increased consumer access was matched step for step by increased publisher headaches. Circulation plummeted. Blogs took off. Classifieds moved online. The traditional revenue streams dried up and now, ten years later, news publishers are scrambling to stay afloat.
The industry has responded with a few ideas recently - charging for access to content, moving towards hyperlocal news. No single push is going to correct this tectonic shift but one particular proposal that has gained traction of late is the Associated Press ("AP")'s plan to control the distribution of its news by wrapping content in an hNews microformat.
The hNews microformat is metadata embedded in a news article with two noteworthy features – 1) a licensing framework, and 2) a tracking beacon. The framework sets the legal terms and conditions for using the article. The AP has been tight-lipped about what, exactly, it plans to do with this framework, leaving open scenarios as benign as restating its copyright to as severe as stipulating that simply reading an article means you give up your fair use rights. But what is legally significant here is not so much the specific terms of the framework as the very fact that the AP is trying to control its content by binding its readers to a contract.
Maybe you're thinking, "But isn't this the Internet? How can they stop me?" And that's where the second part of the hNews microformat comes in. The tracking beacon uses a technology called Attributor to track the content as it makes its way around the web. Attributor assigns a digital "fingerprint" to content and then crawls the web for relevant matches. What's really neat about this technology is its ability to flag matches based on context and thus distinguish between authorized and unauthorized uses.
So what does this all mean?
Let's say you're a tech-savvy high school teacher who posts an AP story to your class's website. Let's say the AP embedded a license in the story stipulating that by reading the article, you forfeit all fair use rights to AP content. Let's say the tracking beacon finds your website and the AP notifies you that you have violated your licensing agreement.
What happens next?
You probably say, "What licensing agreement? I didn't agree to this!" and that cuts to the heart of the issue – can the AP enforce this metadata license against its readers?
It is fundamental contract law that 1) an enforceable contract requires the assent of both parties and 2) a party can manifest its assent by its conduct. In other words, if you know about the terms of a contract and act in a way that would signal your assent, you've assented.
Throughout the case law, the turning point here is notice – what constitutes adequate notice of the terms of a contract? What do AP readers need to do know in order to be bound by the license? The easy answer is an overt manifestation of assent, e.g. clicking an "I agree to be bound by this license" button, but the courts are willing to accept less. In the landmark online contracting case Specht v. Netscape Communications Corp., 150 F. Supp. 2d 585 (S.D.N.Y. 2001), the Southern District of New York suggested that a contract may indeed be enforced without explicit assent. If the terms are displayed prominently enough, with the right language, we can assume that a user who continues to use the licensed material has implicitly manifested his assent.
But the notice required for this implicit assent is a far cry from the licenses the AP is proposing. Under the hNews microformat, it's difficult to imagine any scenario where an ordinary reader would have adequate notice of the terms. The license is embedded in the article's metadata, hidden by our browsers, invisible to the Internet most users inhabit. The AP is free to to restrict use of its content as tightly as it wants – charge for access, publish less content. But if it chooses to do so through contracts, by restricting users' behavior, it must give the users a chance to say no.
***
For more information about the AP's proposal, see the AP internal memo "Protect, Point, Pay — An Associated Press Plan for Reclaiming News Content Online" at the Nieman Journalism Lab.
For a technical overview of the hNews microformat, see the hNews wiki.
For more commentary on the state of the newspaper industry, see Goodbye to Newspapers? by Russell Baker in The New York Review of Books and Chris Anderson on the 'freemium' model in Wired Magazine.
Editor's Note: For a really funny détournement of the AP graphic accompanying this article, go here. (RA)
Posted on April 20th, 2010 • Filed under Uncategorized • 2 Comments
Intellectual property litigation is an extremely tough nut to crack.  If ever you consult an attorney for a copyright infringement suit and he tells you that he'll definitely win the case for you, kindly thank him, pack your bags, walk out, rip his business card up and run far far away.  IP infringement suits are, at best, a coin flip in federal court.  There are a staggering amount of procedural and factual hurdles involved with successfully litigating an IP claim, often coming down to who has the better paper trail.  Florida photographer Todd Latimer is presently learning this the hard way, as his suit against motorcycle manufacturer Kawasaki and magazine publisher Hachette works its way from the U.S. District Court for the Middle District of Florida to the U.S. Court of Appeals for the Eleventh Circuit and back again.
As Photo District News's PDNPulse blog expains, the case stems from a handshake agreement between Latimer and a Florida motorcycle shop named Roaring Toyz.  The  shop was tasked with customizing two pre-release Kawasaki motorcycles for debut at an upcoming trade show.  Kawasaki requested photos of the bikes for a pre-show press conference.  When Kawasaki expressed its discontent with digicam snaps taken by shop employees, the shop called Latimer for a last minute gig shooting the bikes.  Latimer got the shoot done overnight. The photos were shipped to Vegas and distributed in the press release's press packet and subsequently ended up in an issue of Hachette's Cycle World magazine.  Latimer sued, claiming that the shop had commissioned him for a poster that Kawasaki would display at the trade show, and not for magazine or press pack use.  Roaring Toyz, of course, says otherwise.
Here's where the fun begins.  Since no written contract existed and the few emails that exist were vague at best, the District Court threw out Latimer's claims on the grounds that he had given an implied license to Kawasaki and that Hachette's images, in light of the license, were fair use.
What?  Seriously?  Really?
Latimer never dealt with Kawasaki directly, so to award Kawasaki a blanket license for use and further licensing of Latimer's photos based on a handshake with a third party is kind of absurd.  The Eleventh Circuit agreed, holding that while a license was granted to Kawasaki, a jury trial is required to discern just what scope that license entailed.  As for fair use, the District Court awarded summary judgment without Hachette even raising a fair use defense.  Fair use is an extremely complicated affirmative defense on which the burden of proof rests with the party claiming the defense.  Generally, if the defense isn't raised, it's considered waived.  Apparently not in Florida though.  The Eleventh Circuit remanded, however.
The bottom line is, get your agreements in writing.  While it's most prudent to go through the motions and see your attorney and get a proper contract written up, a simple email confirming the terms of your freelance gig can save you from a world of trouble down the line.  Misunderstandings are more common than any of us want to admit, and it doesn't take a ton of work to cover your rear end in the grand scheme.
Posted on April 19th, 2010 • Filed under Uncategorized • 4 Comments
In 2004, two craft brewers, Adam Avery of Avery Brewing of Colorado and Vinnie Cilurzo of Russian River Brewing of California, met at the Great American Beer Festival. Comparing notes about their respective product lines, they came to the uncomfortable realization that one of Avery's beers shared the name "Salvation" with one of Cilurzo's. Worse, both beers were Belgian ales — Avery's Salvation is a Belgian golden ale and Russian River's Salvation is a Belgian strong ale.
The two brewers found themselves on the brink of a product name dispute. Rather than calling in the lawyers, however, they drew upon their brewing talents to concoct a unique solution. Together, they set to work on a blend of the two Salvations. Cilurzo's wife dubbed the blend "Collaboration Not Litigation Ale." Two years later, the blend went into production as a seasonal brew.
Collaboration Not Litigation Ale, variously categorized as a Belgian strong ale or a Belgian brown ale, gets fairly high marks at RateBeer. At 8.97% ABV, however, lawyers with court in the morning might want to opt for something a little tamer.
While perusing the beer aisle in my local Whole Foods yesterday, I came across a fresh shipment of Collaboration Not Litigation Ale. As a conscientious lawyer, I was happy to see people avoid unnecessary litigation, and as a beer drinker, I was even happier to see that creative negotiation had brought more delicious beer into the world.
Posted on April 13th, 2010 • Filed under Uncategorized • 1 Comment
Today, Above the Law features an amusing recap of an event for young lawyers held by the Chicago Bar Association entitled "The What Not to Wear Fashion Show," in which a panel including lawyers, law students and a judge discussed appropriate legal attire as models walked down a runway displaying sartorial errors supposedly common in the legal profession.
To summarize the panel's conclusions, male lawyers should wear a gray or blue suit that fits, and female lawyers should avoid ponytails, the color pink, hoop earrings, heels, tight-fitting clothing and otherwise dress pretty much just like a man, except they shouldn't wear pants, except when they should. They should also avoid wearing engagement rings because engagement rings provoke jealousy among other women, and should avoid wearing anything even remotely provocative–for instance, any item of clothing that displays an inch of skin anywhere–because it's the responsibility of all young female lawyers to avoid "tempting" their invariably married and male bosses.
Appropriate attire for legal professionals (male).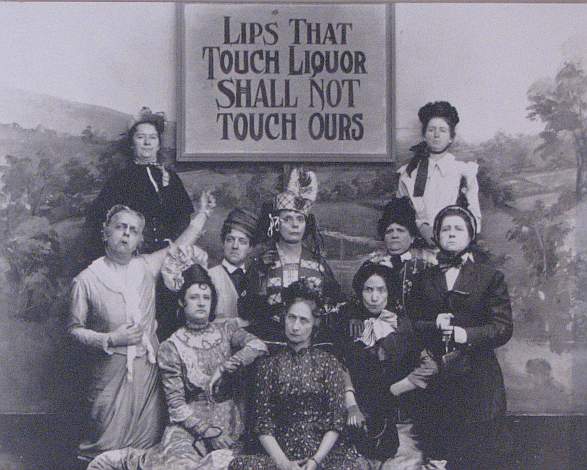 Appropriate attire for legal professionals (female).
I think we can all acknowledge that a double standard is applied to male and female lawyers with regard to professional attire. That said, choosing work clothes isn't that much fun for lawyers in general. While it seems like the rest of America has transitioned to t-shirts and flip-flops, we are still stuck in suits and ties.
Still, it's worth considering why we wear professional attire. First, it reassures clients. Clients come to lawyers with problems that they themselves don't know how to solve. They are looking for reassurance that their problem is in the hands of a capable professional. A relaxed dress code is intended to advertise a creative and fun workplace. However, clients with serious legal problems aren't primarily concerned with how freewheeling your office is. A suit and tie on a lawyer says "I'm prepared to go to court or meet with opposing counsel on a moment's notice," just as cargo pants and hiking boots on an outdoorsy dude says, "hey, I could totally start rappelling down a rock face at any moment." When clients see that you're ready for action, they can relax a little.
Second, "business casual" sounds great on paper, but in fact it's a nebulous standard which usually requires you to buy a bunch of new clothing. Business casual is fine when everyone agrees about what it means, which is never the case. Sometimes jeans are OK, sometimes they're not. Sometimes you are only allowed to wear "dressy jeans," whatever that means. You have to figure out what kind of shoes to wear with "dressy jeans," which usually leads to wearing loafers, even if you hate them.
Additionally, it seems like most men's casual pants available these days are somehow pre-faded, pre-scuffed or otherwise intentionally damaged so that they will look worse and worse over the course of about a year and need to be replaced. Wearing pants that were intentionally nicked with a razor by some factory worker in Guam makes little sense in general and even less in the workplace.
And again, even in a business casual office, women are often subjected to a double standard under which more casual clothing may be criticized as overly revealing. The same issues regarding skirt length, showing of skin, and formality of footwear arise as with business attire, but fewer clear guidelines apply.
Hate suits? Love loafers? Boss doesn't dig your pre-shredded jeans? Feel free to leave us a comment.
Posted on April 8th, 2010 • Filed under Uncategorized • 1 Comment
Back in January, prior to its debut on PBS, I wrote about a new documentary called "Copyright Criminals," which I had seen at the Future of Music Policy Summit in October 2009. "Copyright Criminals" examines the moral, creative and legal dimensions of sampling, focusing in particular on the ways that legal restraints on sampling have altered the course of hip-hop. Those of you who are big hip-hop fans or copyright mavens may already be familiar with the issues the film addresses, but it's a great introduction for everyone else.
The film's soundtrack, which serves to illustrate the issues at hand, is a melange of samples of familiar songs, chopped up and reconstituted in classic hip-hop fashion — the Beatles clashing with the Stones over James Brown loops, for example. We're not talking about library records, we're talking songs that would be supremely expensive to clear if clearance were even possible. After the screening, I asked co-producer Kembrew McLeod and his partner, Benjamin Franzen, how they tackled the legal issues surrounding the film's extensive use of samples. They answered that they had carefully plotted a legal strategy in advance, repeatedly consulting a copyright attorney with regard to fair use of the sampled material and hewing to the guidelines of the Documentary Filmmakers Statement of Best Practices in Fair Use, a publication of the Center for Social Media.
In his new article in the Atlantic, "How to Make a Documentary About Sampling — Legally," McLeod explains at greater length the difficulty of creating a film like "Copyright Criminals" while staying within the bounds of current copyright law. The filmmakers encountered many obstacles to licensing particular songs, including flat-out refusals. In at least one case, a single rights holder derailed a clearance that several other rights holders were willing to approve. The lack of case law on the boundaries of fair use created extra stress for the filmmakers, who feared the statutory penalties for copyright infringement, which can reach $150,000 per infringing act.
Nonetheless, McLeod and Franzen pressed on with their project, and we are the lucky beneficiaries of their efforts. "Copyright Criminals" is an entertaining and edifying film.
Thanks to Puja Patel of the Village Voice's Sound of the City blog for forwarding us McLeod's article.
Upstate New York readers: If you're interested in sampling issues and in the Syracuse, NY area this Friday, April 9, Syracuse University is hosting a conference called the REPLAY Sound Sampling Symposium. Panelists will include Hank Shocklee of Public Enemy and William Patry of Google. The program will also be Webcasted. Visit http://sampling.syr.edu for more information.
Posted on April 7th, 2010 • Filed under Uncategorized • 1 Comment
Our Burlesque Law News Series continues today with a story in the Daily Caller by a pseudonymous Massachusetts ecdysiast who does a great job of livening up Massachusetts employment law by explaining how a recent court decision is shaking up the state's strip club industry.
In Part I of "Stripped by Massachusetts," the author discusses how a wage and hour class action suit in Massachusetts, alleging that some strip clubs in the state improperly classified strippers as independent contractors rather than employees, will likely lead other clubs to force strippers to become employees in order to minimize damages from any future lawsuits. She also quite capably explains the legal standard in Massachusetts for determining whether one is an employee or an independent contractor.
In Part II of "Stripped by Massachusetts," the author expresses her chagrin with what she sees as the likely outcome of the suit, stating, "[m]y independence has been sacrificed for a $2.63 per hour wage, some workman's comp and Social Security that I likely will never see." She also sends out a proxy to gauge other strippers' reactions. According to her admittedly unscientific poll, "16 of 22 dancers hate the new system," because it leads to lower overall profit, greater oversight by club owners, and fewer tax deductions.
Read Part I of our Burlesque Law News series here.
Photo from "Wheels of Burlesque" by http://www.flickr.com/photos/eschipul/ / CC BY-SA 2.0
Posted on April 5th, 2010 • Filed under Uncategorized • 3 Comments
In burlesque-law news, a Seattle woman, Kristen Colliander, has sued her former employer, Goldberg Entertainment Inc., for whom she claims she created and developed "The Angels: A Pussycat Dolls Tribute." (For those of you unfamiliar with mid-2000s pop-dance music, the Pussycat Dolls, per Wikipedia, are "an American pop girl group and dance ensemble founded by choreographer Robin Antin in 1995 as a burlesque troupe.")
Colliander and Goldberg parted ways and are now competitors. Goldberg has continued to use the name "The Angels" for its PCD tribute act. Colliander, nonplussed, alleges that she holds a common-law trademark in the word "Angels" for the show, and that Goldberg is infringing not only upon that trademark, but upon her copyright in various promotional materials and on the "unique pseudonyms, images and likeness [sic]" allegedly created by Colliander for "The Angels." She also alleges Lanham Act violations and violation of Washington's right of publicity statute. We've made Colliander's complaint available here. (Read more about the case at Seattle Trademark Lawyer and at Property, intangible.)
I've never looked into legal issues surrounding tribute acts, but asserting one's intellectual property rights in material created in the process of performing another group's songs while dressed up like that group is courageous, to say the least. However, there are indeed some distinct similarities in the two groups' promotional material that might support Colliander's allegations.
Colliander's current PCD tribute group, the "Pussycat Angels," is featured here on the website of Titan Entertainment. Goldberg Entertainment's website advertises the Colliander-less "Angels" here.
A glance at both pages (see above) reveals that the "Pussycat Angels" and "Angels" logos are basically identical. The complaint alleges only common-law copyright infringement in what it describes as "Plaintiff's 'Angels' common-law trademark" (see Complaint, p. 7.). However, the complaint doesn't distinguish between a mark in the common word "Angels" and the more distinctive "Angels" logo used by both acts. Assuming Colliander created the "Angels" logo, a comparison of the logos at the very least suggests something is awry. (Additional trademark or unfair competition analysis would require information not provided in the complaint, such as whether Colliander has any evidence supporting a finding of a likelihood of confusion, or actual confusion, between the two groups due to the similarity of the marks.)
Additionally, Goldberg's "Angels" are advertised as "[o]ne part dance. One part vocal chops. Mix well with personality plus, sexy costumes, and a band that rocks the house." Colliander's "Pussycat Angels" are advertised as, you guessed it, "[o]ne part dance. One part vocal chops. Mix well with personality plus, sexy costumes, and a band that rocks the house."
If Colliander wrote the advertising copy, her copyright infringement claims might well survive a motion to dismiss. I would expect Goldberg Entertainment's defense to focus on the extent to which there is evidence that, because Colliander was a Goldberg employee, her efforts were work for hire and therefore the property of Goldberg, not Colliander.
We'll be bringing you more burlesque law news shortly. No, I am not kidding.
Posted on April 2nd, 2010 • Filed under Uncategorized • 1 Comment
Prior to this site's creation, I penned a few articles on my personal blog about the Performance Rights Act, the bill that would entitle musicians to royalties for sound recordings played on the radio.  Presently in the US, only the composer receives a payout when a song is played on the radio, largely because radio was traditionally seen as a promotional tool for musicians.  Its utility as such is somewhat arguable now, especially since internet and satellite radio are required to pay sound recording royalties.  Plenty of dollars in both support and opposition have been thrown at the bill, but with the recession and subsequent governmental regime change, the steam that the act gained in 2008 slowed.  As green shoots start to slowly appear and the government once again turns to how they plan to protect the country's intellectual property, the act is once again gaining steam.  This week, the department of commerce released a letter (pdf here) offering strong support for the bill.  MusicFIRST, the lobbying coalition pushing for passage of the act, in a somewhat disingenuous post, claimed that the Obama administration supports the act. A letter from the Department of Commerce does not in any way indicate support from the president, however.  Expect plenty of pushback from the terrestrial radio industry, calling it a tax and threatening that it will cost jobs.